Click on images to read map details and size
Click on "template" to read the template source that generated the map. You can use templates as examples for requesting new maps.
---
Region: US_DALHART
Longitude -104.63 to -98.68 Latitude 33.5 to 38.5 (template)
Soaring Society of Boulder Dahart, TX annual encampment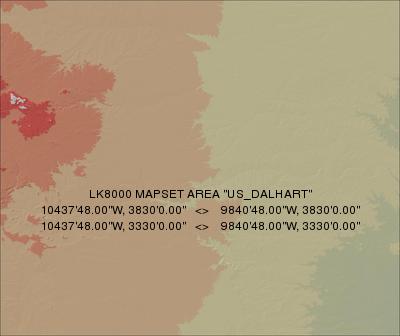 Terrain 500m DEM: US_DALHART_500.DEM
Terrain 1000m DEM: US_DALHART_1000.DEM
Topology: US_DALHART.LKM
---
Region: US_TEXAS
Longitude -100 to -93 Latitude 26 to 36 (template)
Texas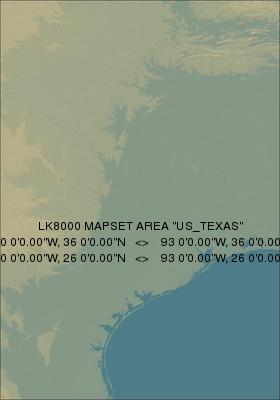 Terrain 1000m DEM: US_TEXAS_1000.DEM
Topology: US_TEXAS.LKM
---
Region: US_UVALDE
Longitude -100.73249 to -98.26299 Latitude 27.27826 to 31.34167 (template)
This map covers the 2012 World Gliding Championships task area, Uvalde, TX, with an 8km (5sm) buffer.
Terrain 250m DEM: US_UVALDE_250.DEM
Terrain 500m DEM: US_UVALDE_500.DEM
Terrain 1000m DEM: US_UVALDE_1000.DEM
Topology: US_UVALDE.LKM
---
This page was generated automatically by DoLKMaps on Fri Feb 17 18:47:07 CET 2017