Click on images to read map details and size
Click on "template" to read the template source that generated the map. You can use templates as examples for requesting new maps.
---
Region: US_MONTANA_BEARTOOTH
Longitude -110.7647 to -105.4050 Latitude 43.46444 to 47.5107 (template)
This map covers Beartooth/Absoraka Mountains Area of Southwest Montana and the surrounding plains of Montana and Wyoming.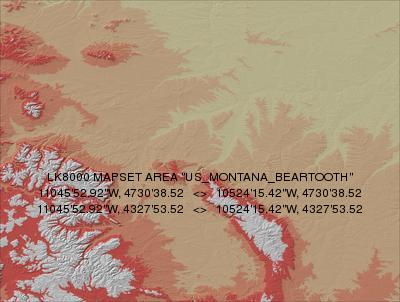 Terrain 250m DEM: US_MONTANA_BEARTOOTH_250.DEM
Terrain 500m DEM: US_MONTANA_BEARTOOTH_500.DEM
Terrain 1000m DEM: US_MONTANA_BEARTOOTH_1000.DEM
Topology: US_MONTANA_BEARTOOTH.LKM
---
Region: US_MONTANA_GLACIER_PARK
Longitude -115.800 to -112.50 Latitude 46.70 to 49.10 (template)
Glacier Park, Flathead Lake, Montana Take off from Farmdale Airfield and enjoy some great soaring around the mountains. Some nice scenery and do some fishing when you land.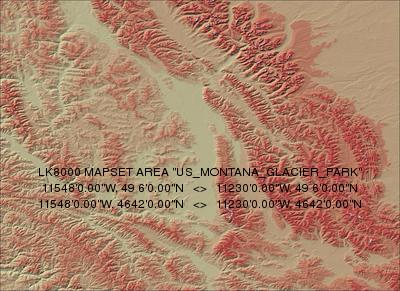 Terrain 250m DEM: US_MONTANA_GLACIER_PARK_250.DEM
Terrain 500m DEM: US_MONTANA_GLACIER_PARK_500.DEM
Topology: US_MONTANA_GLACIER_PARK.LKM
---
This page was generated automatically by DoLKMaps on Fri Feb 17 18:47:01 CET 2017