Click on images to read map details and size
Click on "template" to read the template source that generated the map. You can use templates as examples for requesting new maps.
---
Region: US_AZ_PLUS
Longitude -115 to -106 Latitude 31 to 38 (template)
AZ with overlap to CA, UT and NM for Arizona Soaring Association contest series. note: map is too large for a terrain below 1000m DEM.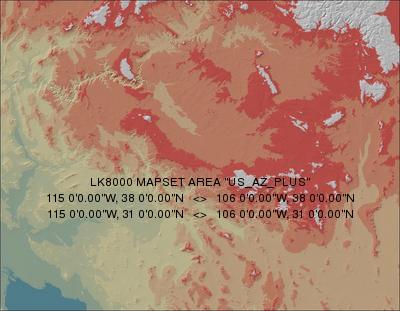 Terrain 1000m DEM: US_AZ_PLUS_1000.DEM
Topology: US_AZ_PLUS.LKM
---
Region: US_AZ_TUCSON
Longitude -113 to -109.5 Latitude 31.5 to 33.5 (template)
This is a high resolution map centered around El Tiro gliderport.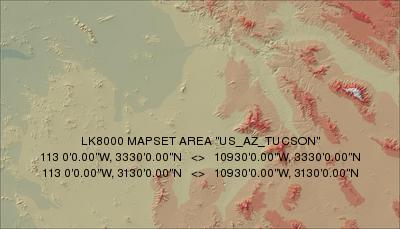 Terrain 250m DEM: US_AZ_TUCSON_250.DEM
Terrain 500m DEM: US_AZ_TUCSON_500.DEM
Terrain 1000m DEM: US_AZ_TUCSON_1000.DEM
Topology: US_AZ_TUCSON.LKM
---
This page was generated automatically by DoLKMaps on Fri Feb 17 18:46:59 CET 2017